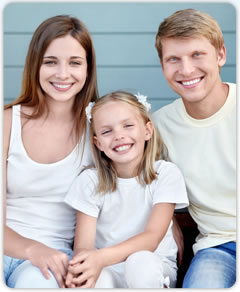 Experience
Our practice has been serving the people of Medfield and surrounding towns since Dr. Starr began his work in 1971. With the addition of Dr. Glick in 2004, we are proud to provide more combined experience than most orthodontic offices in the nation. In addition, many of our team members have been with the practice for decades. We have applied all that we've learned in this time to bring excellent customer service to all of our patients.
All of Your Needs Covered
Choosing to work with a practice staffed by two highly skilled orthodontic specialists ensures that any treatment you seek can be provided. Dr. Starr and Dr. Glick are specialists in Orthodontics and Dentofacial Orthopedics. Many years of additional education and training beyond dental school are required for this specialty. Both doctors have received numerous awards and distinctions. Not only do our patients enjoy the individual attention afforded by such an extensive staff, but they also benefit from two doctors who consult with each other to provide the best care possible.
Finances
We do not want finances to come between the patient and treatment. We do everything we can to design a payment plan that is gentle on your budget. There are no hidden costs. The initial exam and diagnostic records are complimentary.
Infection Control
Our sterilization and infection control procedures meet or exceed the standards set by OSHA and the National Center for Disease Control.
Emergency Care
Orthodontic needs don't always come at convenient times. If you have a pressing orthodontic issue, you can call our emergency service line that is available 24/7. An orthodontic technician will be available at all times.
Non-Extraction Treatment Philosophy
We attempt non-extraction treatment, when possible. Our goal is a fuller smile and a more pleasing facial profile. We feel that your child is far too important to have anything less than the best we can do. We are interested in long-term results.
Technology
Dr. Starr and Dr. Glick maintain busy continuing education calendars so that they can provide our patients with the most up to date techniques and technologies in orthodontics. This has yielded huge dividends for our patients over the years and it continues today. Invisalign® has been the greatest technological advance in orthodontics this century, and our practice has been and continues to be one of the leading providers of Invisalign and Invisalign Teen® in the country. As of 2012, our practice has treated over 1,200 patients with this technology and the results are incredible. In 2011, we became one of the first practices to implement Invisalign's iOC™ Scanner into our practice, which allows us to fit patients for aligners without taking impressions! Aligners made with the iOC scanner fit better than aligners made from impressions. As a result, teeth move more effectively and efficiently. We are proud to offer this groundbreaking technology to our patients and we are pleased to be one of the only orthodontic practices in Massachusetts that has one.
Trust the Same Team that Local Dentists and Physicians Choose
The following area dentists and physicians have chosen our orthodontists for their own orthodontic treatment or for the treatment of their families and staff:
Dr. Mark Abensohn
Dr. Evette Bahkit
Dr. Richard Berry
Dr. Linda Blaschke
Dr. Donald Fisher
Dr. John Govastes
Dr. Von Gryska
Dr. Alfred Hanmer
Dr. David Hirshfield
Dr. Christopher Maguire

Dr. Gerald Maher
Dr. JoAnn Many
Dr. Promila Mathur
Dr. John Meola
Dr. Paul McDonald
Dr. Richard Nickerson
Dr. Jonathon Ochab
Dr. Ross Palioca
Dr. Joe Penini
Dr. Barbara Pruessner

Dr. Sein Saio
Dr. Bachar Saba
Dr. Barry Shamus
Dr. Mark Smyth
Dr. Brian Thomas
Dr. William Tosches
Dr. Leonard Waldman
Dr. Allen Weiner
Dr. Randy Weiner
Dr. Deborah Yarmush
Friendly Office Environment
We make sure to keep our office fun and welcoming to patients of all ages. For your connected lifestyle, we offer free Wi-Fi service for our guests and video games in our waiting area. Everyone is welcome to enjoy a fresh cookie during visits or a scoop from our summertime make-your-own sundae bar. We feature a rewards program that has helped motivate our patients to comply with all orthodontic instructions and maintain excellent oral hygiene. We have theme days throughout the year and we encourage participation from patients and team members alike. We frequently hold patient contests to further enhance your experience in our practice. Prizes have included iPads, iPods, tickets to Patriots, Bruins and Celtics games, framed autographed posters of local sports stars, movie passes, fully stocked L.L. Bean backpacks, and gift cards to a variety of everyone's favorite stores and restaurants.
Giving Back
We believe strongly in our patients and our community. We are thankful for the opportunity to serve you and we take great pride in supporting our patients' activities and local charities. Some of the programs that we have supported in recent years include:
American Cancer Society Daffodil Days
Belmont Hill School
Ben Speaks Louder Than Words
Best Buddies
Blackstone Millville Softball Association
Blessed Sacrament School
Boston University Goldman School of Dental Medicine - Department of Orthodontics
Dover-Sherborn Gridiron Club
Franklin Girls Softball Association
Franklin Gridiron Club
Franklin High School Girls Ice Hockey Booster Club
Franklin High School Boys Ice Hockey Boosters
Franklin High School Musicals
Franklin Music Boosters
Franklin Youth Baseball Organization
Franklin YMCA
Greater Franklin Distinguished Young Women Program
Holliston Pantry Shelf
Holliston Youth Baseball and Softball Association
King Phillip Music Association
Learn To Cope's Happy Feet Fundraiser
Lowell Mason Foundation
Massasoit Community College
Medfield After School Program
Medfield Coalition for Public Education
Medfield Day – Gold Sponsor
Medfield Food Cupboard
Medfield Foundation Angel Run
Medfield High School Yearbook
Medfield Legion Baseball
Medfield Lions
Medfield Music Association
Medfield Permanent Firefighters
Medfield Police Association
Medfield Teacher's Association
Medfield Winter Carnival
Medfield Youth Baseball and Softball – Platinum Sponsor
Medway Amateur Basketball Association
Medway Elementary Parent Teacher Organization (MEPTO)
Millis Cultural Council
Millis Police Association
Millis Touchdown Club
Millis Youth Baseball
Miss Amazing Pagaent Presenting Sponsor
Pan-Mass Challenge
Rhode Island Breakers Basketball
Run Like A Maverick Road Race
Shriners Hockey Classic
Temple Beth Torah
The Greg Hill Foundation
The Jimmy Fund - Presenting Sponsor for Medfield High School "Putting For Patients" Fundraiser
The Park School
Tri-County RVT High School
Tufts University
Upper Charles Conservation Land Trust
University of Pennsylvania School of Dental Medicine
Walpole Fire Department
Walpole Little League
Westwood Elementary Schools Coalition
Westwood Indian American Association
Wounded Warrior Project